Working 25 Hours A Day—We Interview Music Titan, Peter Iwers
Peter Iwers is a well-known, and well-respected name in the music industry. Known by many for providing the essential bass-backbone for the incredible melodic death-metal, and immensely successful, Swedish band known as In-Flames. this versatile musician knows all about the music business, making beer, playing video games, living life to the fullest, and embracing change in all forms. When it comes to music promotion, this is one artist that has lived through the entire process, and has commanded it!
I, along with his legion of fans, are all holding our breath in feverish anticipation, for what is looking to be another juggernaut of a musical project titled CyHra.
We are truly excited about having Peter Iwers take some time out of his busy schedule to talk with us at Empire Music Promotions, and share some of his thoughts with us and our readers.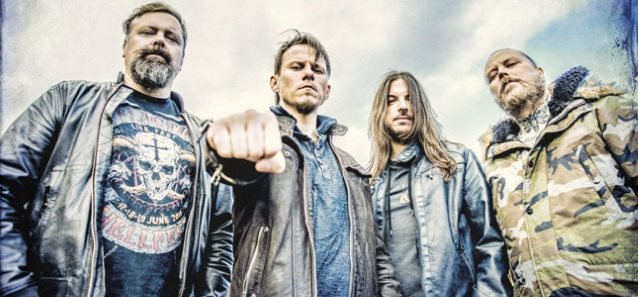 Ryan Donnelly: First off, thank-you so much for taking the time to talk with me. It's clear to me that you do not require sleep, how else can one explain your ability to pull off so many different projects at one time, and somehow, still make time to play through all those PS4 games?
Do you have a structured set of daily goals or a specific routine to make sure that your projects get the proper attention they need?
Peter Iwers: Hahaha, sleep is overrated 😊.
No, but seriously, I stay up late and I get up early. I try and set times for everything I do. Preferably one thing a day, but in general, it all overlaps as I enjoy it all so much. In the morning's I try and go for a run to clear my mind, and then off to the brewery. In the afternoon, it is time to go to the restaurant and see how everyone is doing. There are usually a few meetings in between, and I try to have them over lunch or just after. The late afternoon I try and get home to make dinner for the family, and afterwards I'll go out to my garden to make some business calls. Next day will look pretty much the same, and will end with me going out into my office/studio to make some music, or to work on some ideas that I might have.
In a perfect world, my week will look like this:
Monday-Odd Island,
Tuesday-2112,
Wednesday-studio/writing session,
Thursday Odd Island & 2112,
Friday – off
I love having so many projects, as it gives me diversity and I never get bored. I only wish there were more hours during a day sometimes though, as there are many more things I'd like to do…
Ryan Donnelly: Musically speaking, you are well known for your aggressive bass playing during your time with In-Flames, but not too long ago you helped write a funky song called "u got 2 Believe" for the talented Paulo Mendonca. How did you become involved in this project? And were there any challenges for you to create music in this specific genre of sound?
Peter Iwers: That was a really fun thing to do. We met at a show and talked about doing music together, he invited me to his anti-bullying project AUAB (Artists United Against Bullying) and we met to talk about that, he showed me a song called hero that was going to be the theme track for AUAB, we hit it off and decided to jam, and I came up with a riff that I thought would start something; he loved it and the song just wrote itself. We've written several other disco-funk-pop tracks after that as well, and they will be out soon I hope. I love music, and I love trying on new things, so there were no real challenges. I think we kind of wrote each other's types of music. He wrote metal and I wrote funk 😊.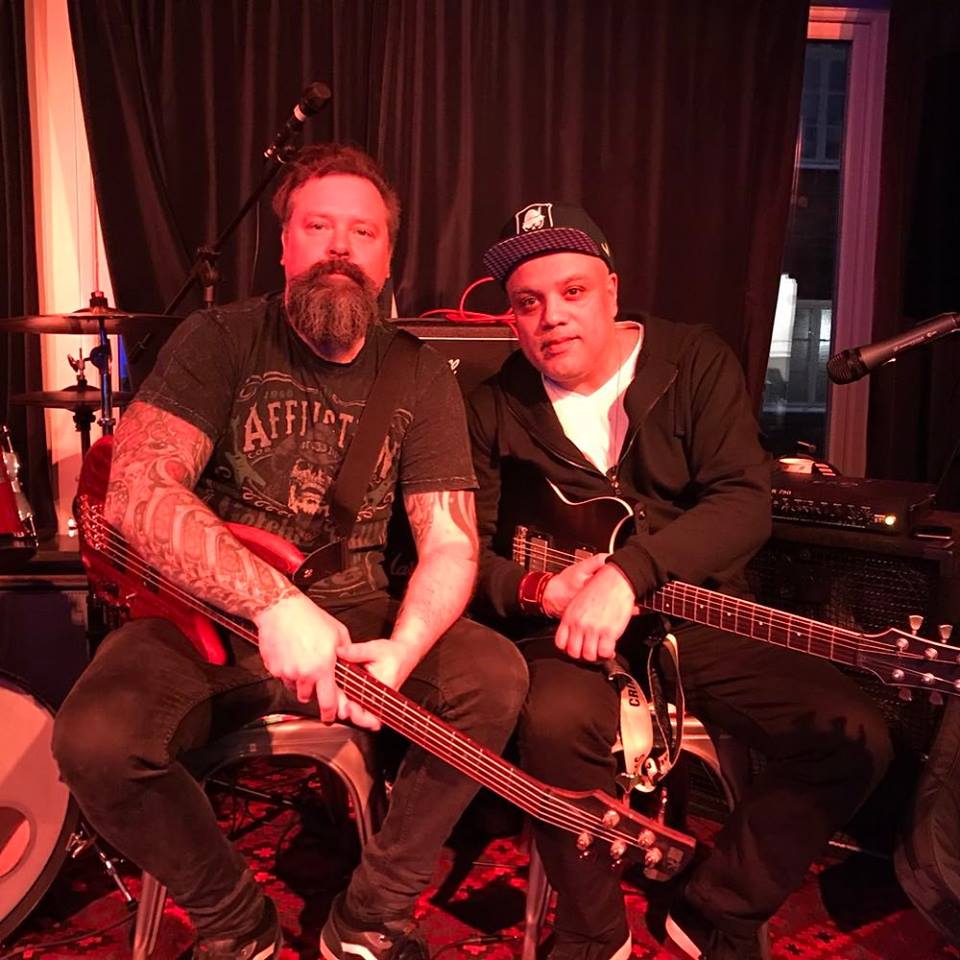 Ryan Donnelly: A project that has a lot of mystery surrounding it currently is your new band known as CyHra. What can you tell us about this new band of yours?
Peter Iwers: I was invited by Jesper and Jake to join last summer. At first, I wasn´t sure that I´d have time to do it justice, but they persuaded me to join, and I was very happy to do so. It had nothing to do with me leaving In Flames, as I originally planned to be in both bands. We have recorded our first album, and it will be released in October, so stay tuned for this! I am very excited and eager to play this music for you.
Ryan Donnelly: Most musicians dream of touring the world like you have. Do you enjoy the touring part of the job? Do you have any advice for independent musicians looking to set out on their own tour?
Peter Iwers: I love touring. I love exploring, and being able to do so has been a true honor. My advice for any musician or band that wants to do this, is to do it proper; make a budget that lasts. It´s hard work, but a lot of fun. It´s like camp, but a travelling version. Do it, you´ll learn as you go, but try and be smart.
Ryan Donnelly: Being in a band is, in many ways, like being in a relationship. You have this commitment to working together to make it succeed, and it becomes your main point of focus. For many years your focus was with In Flames; but now you seem to be free to let your creativity run wild, and that is exactly what you seem to be doing. How has life changed for you since leaving that musical project?
Peter Iwers: Aside from being off the road, not much. I am still working hard on anything that I do, and that has always been the case. In between tours I have spent a lot of time doing other stuff, and now that I am off tour mainly, I have more time to do more stuff. I am hoping to get back on the road soon though.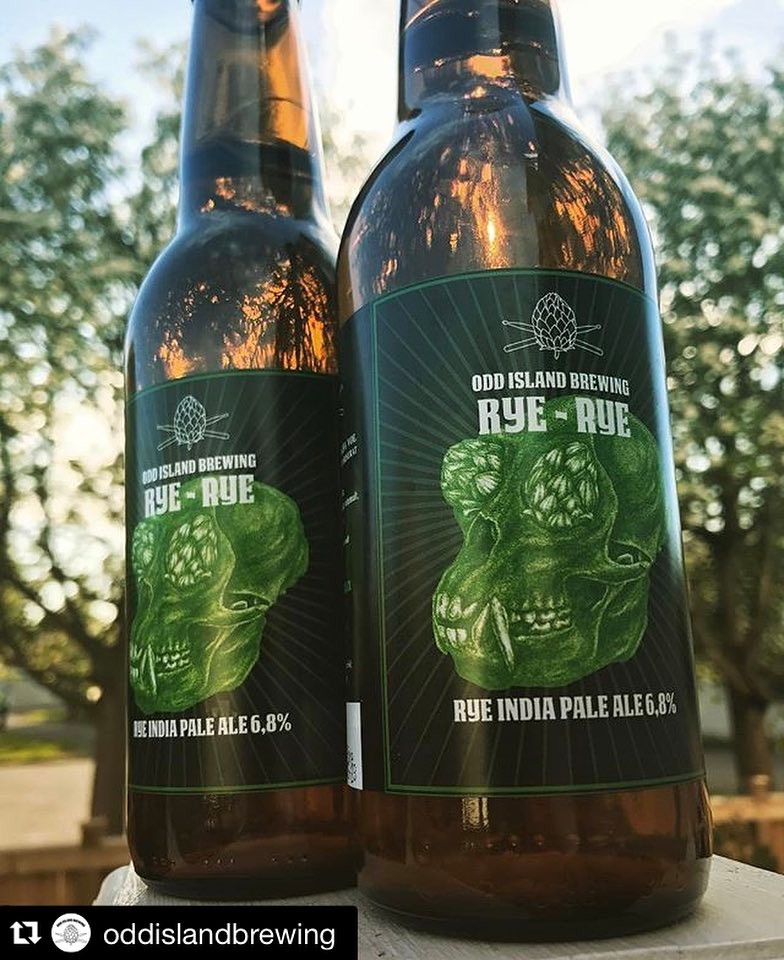 Ryan Donnelly: Speaking of letting your creativity run wild, how exactly did you get into the business of making beer? At this point in time, where can someone purchase themselves some of Odd Island Brewing's finest?
Peter Iwers: Daniel (Svensson) started the brewery when he jumped ship (from In Flames) and I really wanted to join him instantly there, and asked him if he wanted a partner. He wanted to start things slow, and I told him I´d ask again. Last summer I was sitting on my patio chilling and browsing online, and a post about Odd Island Brewing came up, and I just realized that it is time; I called him up and said, "Is it time now?"
"Yes it is" he said. So, I joined him and started working on marketing, etc, and since then we´ve been expanding a bit. I love working with Daniel, he is a super talented man who puts his mind and soul into anything he does, and as a brewer that didn´t change.
You can order the beer in Sweden and Norway at Systembolaget/vinmonopolet, and in several pubs around. We are hoping to export more to other countries soon as well, but please follow us on Instagram and Facebook to see what happens.
Ryan Donnelly: You are currently working with the incredibly talented Alexander Asp on some new music. What can you tell us about this interesting collaboration?
Peter Iwers: It started about a year ago. I wrote a song that I felt would fit his vocals very well, and I asked if he wanted to sing on it, which he did want to, and we made a demo of it and started writing even more; stay tuned for that. Right now, we are just in writing mode, and we´ll see what comes of it. We´ll release one of the songs this summer, I hope.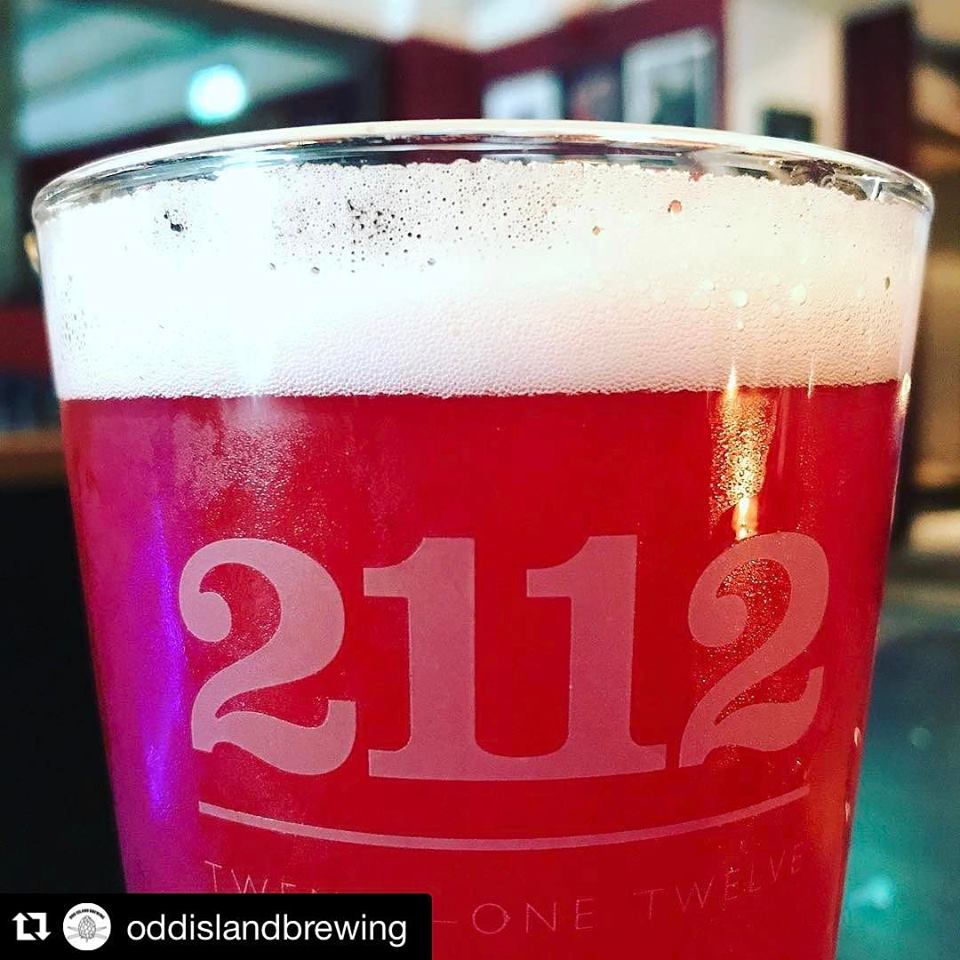 Ryan Donnelly: Many bands and musician's try hard to avoid social media as much as possible, they place it all on the music itself, but when it comes to your Facebook page, you seem to embrace the medium fully. The fact that you personally reach out to fans is incredible in my opinion, is it safe to say that you like being active on social media pages like Facebook and Instagram?
Peter Iwers: Definitely. I like staying in touch with people. I love doing goofy updates mixed with the serious ones, it keeps me updated with both friends and fans all over the world, and I love that.
Ryan Donnelly: What are three bands, or musician's, that you think we should all be listening to?
Peter Iwers: Slayer, Iron Maiden, and Tom Jones.
Ryan Donnelly: The gamer in me wouldn't forgive myself if I didn't ask you what your current favorite PS4 game is?
Peter Iwers: I hate to choose one, but if so, FIFA or PES. It's a tie, I love sports games.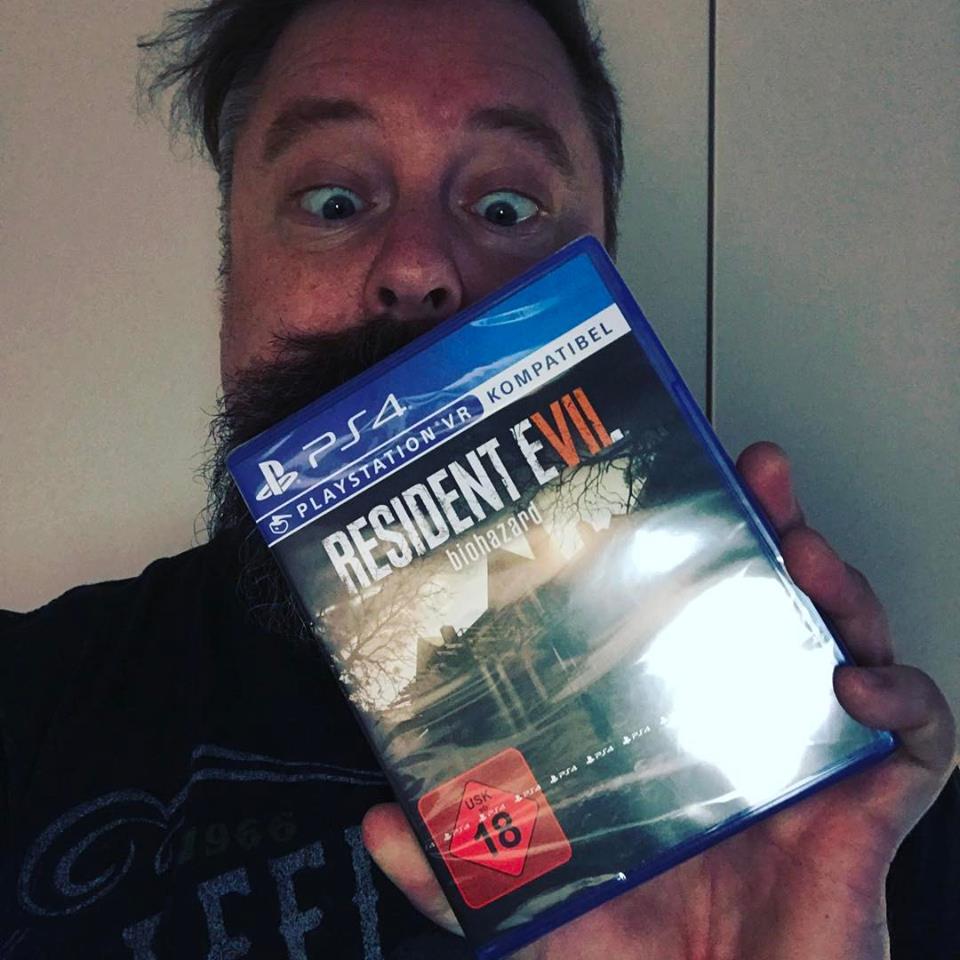 Ryan Donnelly: Lastly, and thank you so much for your time Peter. Is there any exciting news from your camp that you would like to share with our audience?
Peter Iwers: Thank-you for this, my pleasure. I recorded a track with DevilDriver a while back, so stay tuned for that; they are one of my favorite bands.
All the best to everyone!
Peter Iwers can be found on Facebook and Instagram.
Empire Music Promotions (www.empiremusicpromotions.com) offers 'Guaranteed" result based campaigns aimed at helping you build your own musical empire. Submit your music today!
Purchase our powerful new Music Marketing Book "From Indie To Empire" today on Amazon!