SONGS OF CHRISTMAS
I am sure that many people have grown up with the same voices, singing the same Christmas songs, every single year, for what feels like, far too many years. Now, I am not knocking the greats at all, because they have offered me holiday cheer without fail, but after awhile you really crave to hear another version that works for you, or in this case, worked for me.
I understand that, for many, the boy/girl-band-sexed-up-holiday versions are an exciting new take on the oldies, but for me, it get's no better than what Bing Crosby brings to the table, and with a big "Thank-You" to Canadian -born and Winnipeg local, Russell Lee for his awesome efforts on his beautifully crafted album "Song's Of Christmas" released back in 2015; it is a welcome addition to my holiday playlist.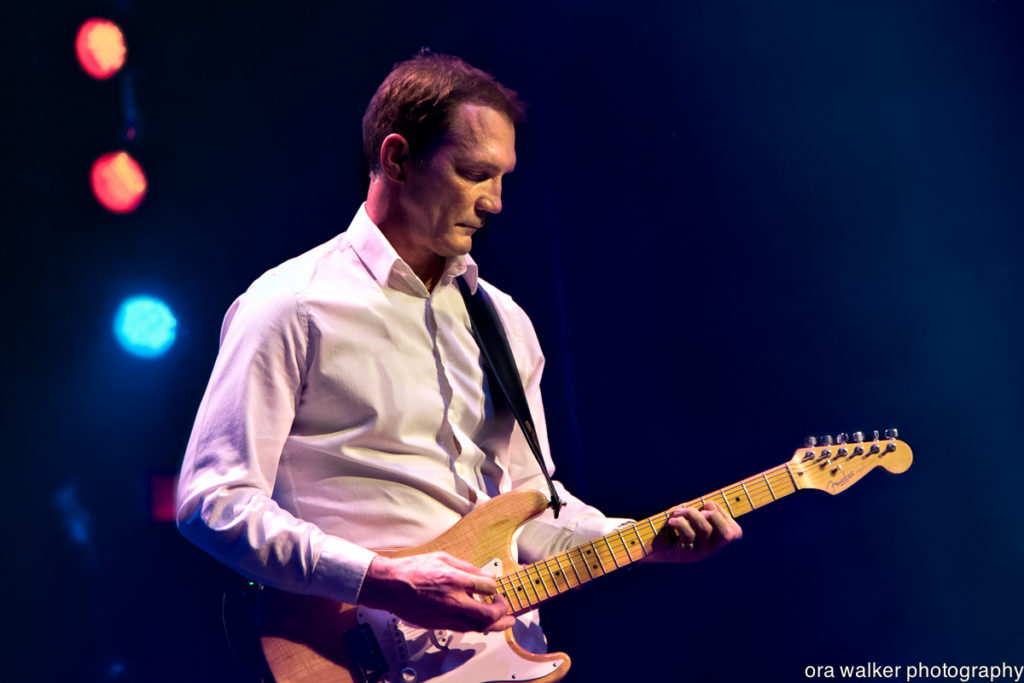 Recorded and Mixed at T.A.G Recording Studios, and co-produced by Russell Lee and Tom Koroluk, Songs Of Christmas is expectedly well formed. Every single track that makes up this eleven-song, Christmas epic, knows what it needs to be, and nothing overshadows the project itself.
With Tom Koroluk working overtime on Keyboards, backup vocals, bass, drums, and even Mixing and mastering the album itself, he shines as a true musician with a deep well of talents.
Owen Price does a great job of bringing in the lead guitar without going too far with it. He respects the beautiful tonality needed when handling such delicate tracts, with so much history attached, and that is a true sign of a professional through and through.
Like any other genre of music where singing is involved, a songs true awakening can only happen when the singer is the right one for the job, and with his darkly smooth vocals, Russell Lee shines brightly all over this inspired album.
When it comes to Songs Of Christmas, there is a void that I feel it fills in the genre itself. It is a truly authentic take on songs that have been, in my opinion, butchered many times before. What you get with all of Russell Lee's music is the honesty and realness of a caring musician, and you can tell within moments of hearing the first track, that these songs are all important to Russell Lee himself.
If you are looking for some great music to add to your holiday playlist, then look no further than what Russell Lee has offered up with his great Christmas album "Songs Of Christmas".
Songs Of Christmas
Track Listing:
1. O Little Town of Bethlehem
2. Little Toy Trains
3. We Three Kings
4. Do You Hear What I hear
5. Little Drummer Boy
6. Silent Night
7. Deck The Halls
8. Joy To The World
9. God Rest Te Merry Gentlemen
10. Away In A Manger
11. The First Noel
12.Santa Claus Is Coming To Town
Hear "God Rest Ye Merry Gentlemen" HERE!
Here "Little Toy Trains" HERE!
Purchase "Songs Of Christmas" HERE!
Russell Lee can be found on Facebook, Instagram, YouTube, and his Official Website.
Do you need music promotion? Empire Music Promotions (www.empiremusicpromotions.com) offers result based campaigns aimed at helping you build your own musical empire.
Purchase our powerful new Music Marketing Book "From Indie To Empire" today on Amazon! BUY IT HERE!