Your Next Favorite Song- We interview Roses & Revolutions
For Roses & Revolutions, it is not enough to just dip one foot into the musical waters, no; for R&R, it is a complete appreciation for the entire music process itself that has them gaining serious industry attention. Their efforts in creating beautifully crafted songs, combined with the strength of their own individual branding, Roses & Revolutions have successfully navigated the waters of their own music promotion.
Recently, Founder of Empire Music Promotions, Ryan Donnelly, had a chance to speak with the members of Roses & Revolutions about their new single and more.
Ryan: First off, I would like to say thank-you for taking the time to speak with us at Empire Music Promotions, it's clear that you both are extremely busy building your own musical empire.
R&R: Thank you for showing interest in R&R!!
Ryan: The name Roses & Revolutions seems to have multiple levels of metaphoric possibilities, is this by design, or am I reading into this wrong?
Alyssa: That's awesome! You're not reading into a wrong… we wanted a name that could mean a couple of different things and make people wonder! Ultimately, we wanted something masculine/feminine – and my middle name is Rose, so we played on that!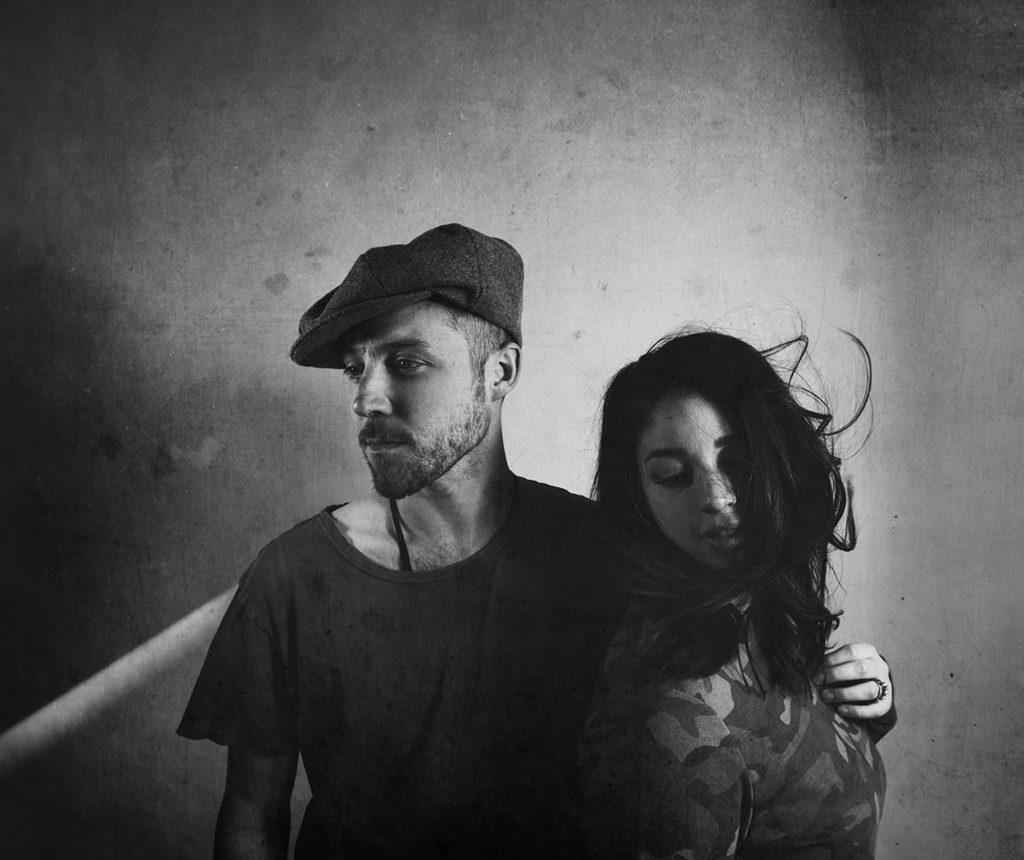 Ryan: For anyone who has not heard your music yet, how would you personally describe your sound?
Matt: We always have a hard time describing our sound… recently, we've been categorized as indie-pop. We definitely mix organic instruments with some electronic production, with Alyssa's voice always being in the forefront.
Ryan: Your single "The Pines" has been making the circles across both the internet and radio stations, along with reaching multiple Top 50 charts. What was it about this one song that made you choose it for a single?
Matt: Weirdly, we didn't actually "choose" this song as a single. We were at the beginning stages of finding our sound, and we put out multiple songs over the past few years. "The Pines" was the first song that really took off and connected with people. We actually just found out the song charted on iTunes in both Switzerland and Germany this past weekend!
Ryan: Speaking of singles, you just released a new music video for the beautiful song titled "Moment", how did you find the process of making this music video? Were there any specific hurdles that you had to overcome to make this video happen?
Alyssa: Yeah! No air conditioning was a big hurdle! Haha! 90 degrees in LA and we couldn't turn on the air because of the fog. But honestly, it was the most fun experience. Being our first professional music video, the crew made it so fun for us and the hours flew by. We would do it all again in a second! And we got rewarded with authentic Pho at the end. Yum!
Ryan: Many of our subscribers are musicians themselves looking to eventually create their own music videos, do you have any advice for them in-regards to where to start, and how much they should be budgeting for?
Matt & Alyssa: You don't have to spend all your money. Before we had the label budget for "Moment", we made the music video for "The Pines" on our own, by renting a camera for $100, asking our friends and family to be a part of it, then editing it on iMovie with pizza and beer. Sometimes the DIY approach is a charming solution.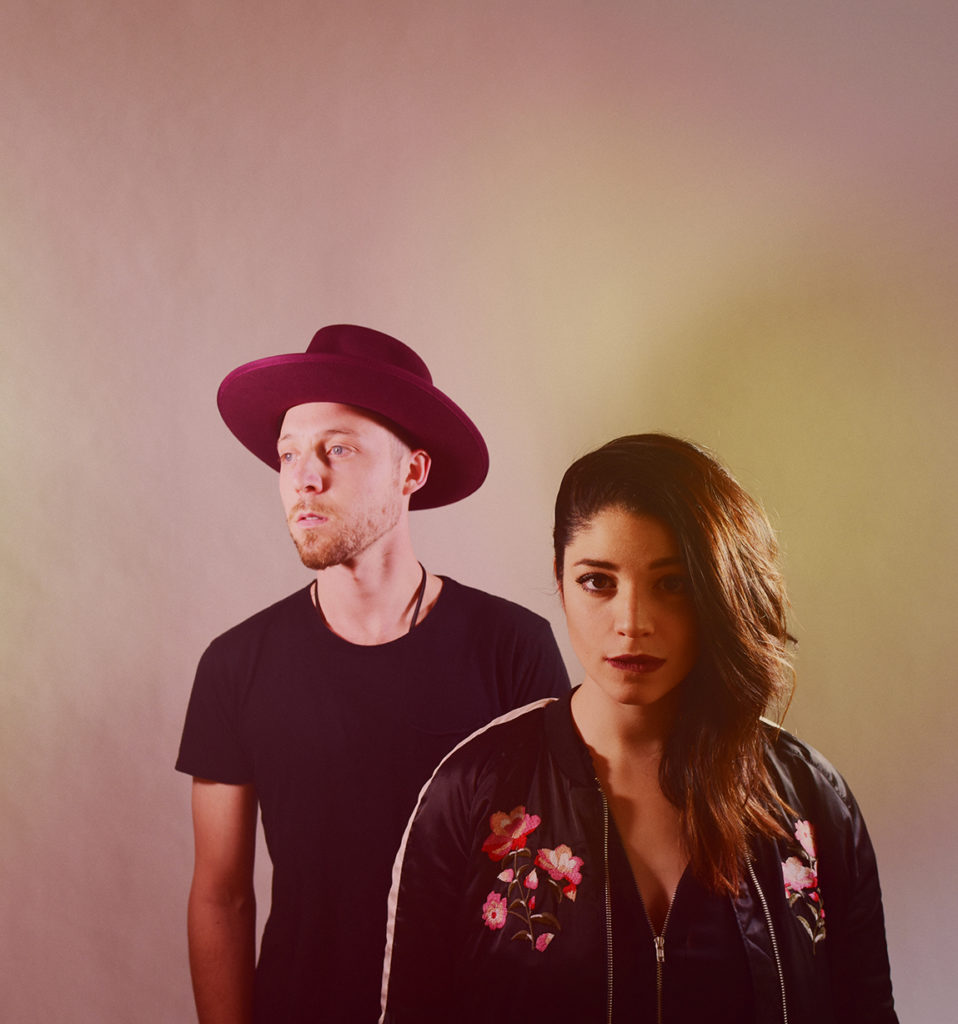 Ryan: With both you Alyssa and Matt, coming from two different musical backgrounds, how was the initial process of making music together for you both? Was it an instant musical connection, or did you both need to navigate some compromises at all?
Matt: It was a pretty easy connection. We both had the same goals and passion. There were really never any compromises, it was almost too easy!
Ryan: Where does the band draw their inspiration from?
Alyssa: We draw inspiration from other artists that we dig, TV shows, movies, books and nature. Anything that takes you out of your own mind and experience!
Ryan: Let it be known that I am forever a Tom Petty fan, so, when I saw Alyssa singing a cover of "Free Fallin" with the talented Chris Daughtry, I was extremely pleased. How did this collaboration happen, and what was it like to play alongside Chris?
Alyssa: Ahh! Tom Petty! We're both big fans as well. Chris Daughtry is ridiculously talented and singing alongside him was pretty amazing. We had a lot of laughs both on and off stage. Matt and I had a few tour dates with the acoustic band (Chris, Elvio & Brian), and Chris came up and asked me to sing on a Duran, Duran song during their set. I sat in the dressing room learning it frantically. Then I went up to him and said "Hey, I really loved that version of 'Free Fallin' you did on TV" and he goes "DUDE! Let's do that one tonight!". Haha, so I wrote some notes on my hand, and just had fun with it. I loved every minute!
Ryan: For many musicians, the idea of keeping up with a healthy social media presence is too much of a chore, yet, for Roses & Revolutions, it seems like you both are enjoying the process of sharing your music through social media, is this a fair statement? Does the band have any specific plan of attack when it comes to posting your music?
Alyssa: That's a great question! We're still figuring out social media. It's fun – but it IS a little bit of a chore. We try to be conscious of not annoying our friends and fans too much. A lot of times we're figuring out when the best time to post is, as well as if it should be music related or fun. Usually, when it looks carefree – it isn't. It took 20 minutes to get the picture right. Haha!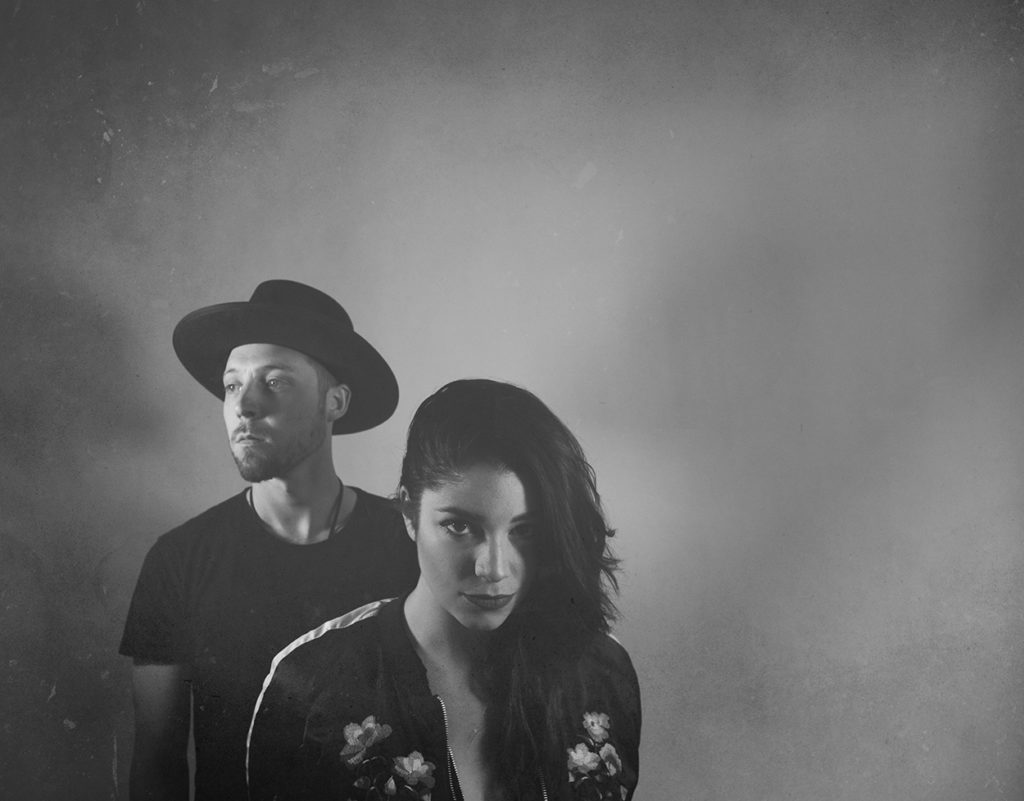 Ryan: At this point in your music career, do you both have any career highlights that you would like to share?
Matt: Two big ones being playing a string of shows with one of our favorite bands, Kaleo, and also seeing "The Pines" chart on Spotify and iTunes.
Ryan: Lastly, and thank-you once again for your time, is there any news from the R&R camp that you like to share with our readers?
Alyssa & Matt: Thank YOU so much for showing your interest in R&R and for all that you do for the music community!
As for new news, we'll be doing a few dates with K. Flay this fall and will have some new music to go alongside! 🙂
Roses & Revolutions can be found on Facebook, Spotify, YouTube, and their official website.
Empire Music Promotions (www.empiremusicpromotions.com) offers 'Guaranteed" result based campaigns aimed at helping you build your own musical empire. Submit your music today!
Purchase our powerful new Music Marketing Book "From Indie To Empire" today on Amazon!