Collective Soul is a major name in the music industry, one of the true shining gems to capture the hearts of the 90's music listeners, and to hold on to those hearts for all this time; it really is a testament to their impressive legacy to see just how far they have journeyed together.
I could go on about their many accomplishments, and run pages of all the charts they topped and the lists they made, but chances are, you already know; because this is Collective Soul we are talking about here, and that name commands an army of loyal fans, and for good reason; they rock!
Now, fresh off a successful touring schedule, the band has meticulously picked out their favorite moments from their tour, and packaged it all into one kick-ass live album; Collective Soul – Live via Suretone Records, which hit the industry on December 8th, 2017.
As a longtime fan of Collective Soul, myself, I am truly excited to have the chance to interview the band, and to be able to bring some of their thoughts to all the musicians who keep up with us at Empire Music Promotions.
Ryan Donnelly: Let me start off by saying "Thank-you" for taking the time to answer these questions, as I know you all must be extremely busy with the release of the new live album.
Will Turpin: Thank you! I hope everyone had a great holiday season.
Ryan Donnelly: The live album marks the 10th album the band has released. This is an impressive amount of content for any one band to build up to. Looking back on your career, what do you accredit the bands longevity to, along with your ability to stay so relevant to the current pulse of the music industry?
Will Turpin: I accredit the bands longevity to a couple of things. First the strength of the songs; Ed is one of the best. We always wanted to be known for great music and doing the best for each song. We are also brothers that go way back, we have a great chemistry and that has been a strength of ours. As far as staying relevant, we've always just done what felt right musically. We Let intuition lead you, And hope for the best.
Ryan Donnelly: Time and time again, you release great songs that rise to the top of the charts. What does your song writing process look like?
Will Turpin: We basically have two different song writing process. One starts with the band and a guitar riff, or maybe just a progression mixed with a cool drum beat, and then we see where inspiration takes us. The other process… Ed can bring almost a complete song, sing and play it on acoustic guitar, and we turn it into a Collective Soul song.
Ryan Donnelly: When was the decision made to put together this live album, and is there any unique hurdles to overcome while putting together a live album?
Will Turpin: We've always wanted to do a live record that was just five guys on the stage.
2015 we started recording all-of our live shows. We wanted the live record to somehow capture the energy exchange between a live crowd and Collective Soul. So, instead of focusing on one show that would be recorded, we just hit the record button every night. The most unique hurdle we found was sifting through about 60 shows to figure out which performances we would use on the live record.
Ryan Donnelly: Speaking of live music, does the band have a favorite song to play live?
Will Turpin: Our favorite song to play live can change from night to night, or tour to tour, but after the release of See What you Started By Continuing. Our favorite song to play live has been "Contagious."
Ryan Donnelly: A lot of indie bands, and solo musicians, dream of setting up their own tour, do you have any advice to offer those musicians before they pack up the ole van?
Will Turpin: The only advice I would have for a young band that wants to go out there and build a great live show, is to focus on the energy of the music as a whole. Don't focus on individual talent, don't focus on the size of the crowd, focus on the sound that you are creating as a band. Understand that power is in the collective, not in what each-individual can do.
Then play as many shows as you can.
Ryan Donnelly: The industry is polarized on how they feel about streaming services. How does the band feel about services such as Spotify and SoundCloud? Do you feel these services benefit the artist the way that music stores once did (you know, back when we were all buying hard copy albums)?
Will Turpin: Collective Soul has seen a dramatic evolution in the way people listen to music.
I think the streaming services, ultimately, benefit the artist as well as the consumer, but there were a few issues that had to be ironed out, and some issues are still to be deliberated, and will be for some time to come, I'm sure.
Ryan Donnelly: After releasing a live album, do you feel the urge to hit the road, or hit the studio, next?
Will Turpin: After releasing a live record, it's not like releasing a studio record, where we automatically want to hit the road and play the new material for fans. But, that being said, after the release of this live record, we're getting ready to tour, and we are excited about 2018!
Ryan Donnelly: On a music promotion level, how important has social media been for Collective Soul, in-regards to keeping your fans up to date with your music?
Will Turpin: Every band has to utilize social media. It is the best way to stay in touch with fans. You can also offer fans an insight into a musician's life that previously was very hard to understand. We enjoy connecting with fans through social media, and are always thinking of new ways to maximize that potential.
Ryan Donnelly: Lastly, and Thank-You so much for your time. Is there anything else coming out of the Collective Soul Camp that you want to share with your fans? A new 2018 tour, perhaps?
Will Turpin: We have almost completed a brand-new studio release set for release in 2018. Lots of shows and lots of touring are ahead of us, can't wait to get out there and perform!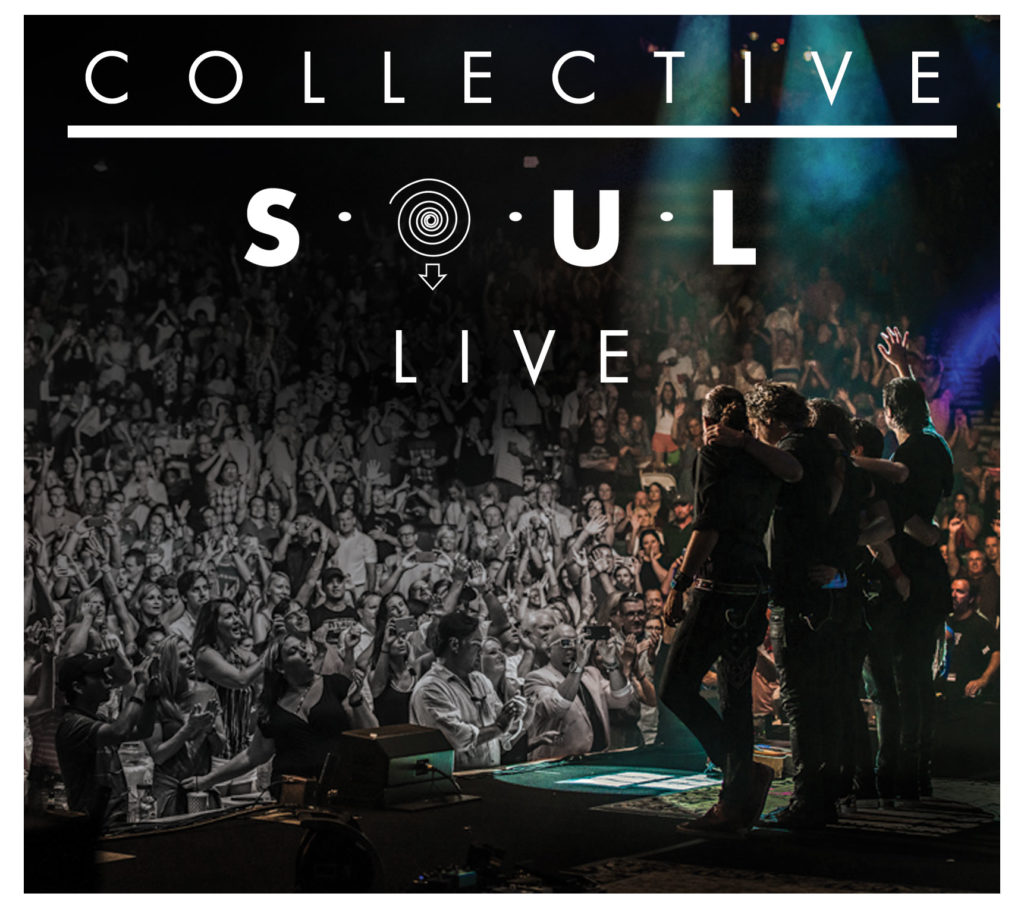 Do you need music promotion? Empire Music Promotions (www.empiremusicpromotions.com) offers result based campaigns aimed at helping you build your own musical empire.
Purchase our powerful new Music Marketing Book "From Indie To Empire" today on Amazon! BUY IT HERE!