THE IMPRESSIVE RETURN OF COLLEGIANS
It wasn't very long ago that Australian Electro-Rock-Alt act, Collegians, blew up the radio and social media channels with their blistering hot single "Vaccine". I say that it wasn't that long ago, but honestly, that song is still leveling listeners all over the world!
Of course, we are not here to talk about Vaccine, we are here to talk about their incredibly powerful, and catchy as hell, new single, "Black Mass".
The first thing anyone needs to know about Collegians is that this is not your average new musical act. This is a crushing example of what sort of inspired music can come from a band that puts their heart and soul into the song writing process itself.
Formed in 2014, Collegians wasted no time upon signing a deal with Cultivator Records, and the powerhouse group got straight to work on creating music worth listening to.
You could say that Black Mass is a catchy song, one that embraces its dark electronica routes completely, or, you could also say that Black Mass is a dark anti-establishment song, disguised as a dizzying after-hours club anthem; either way, it's clear that Collegians put some deep thought into the powerful message woven deep within this exciting track.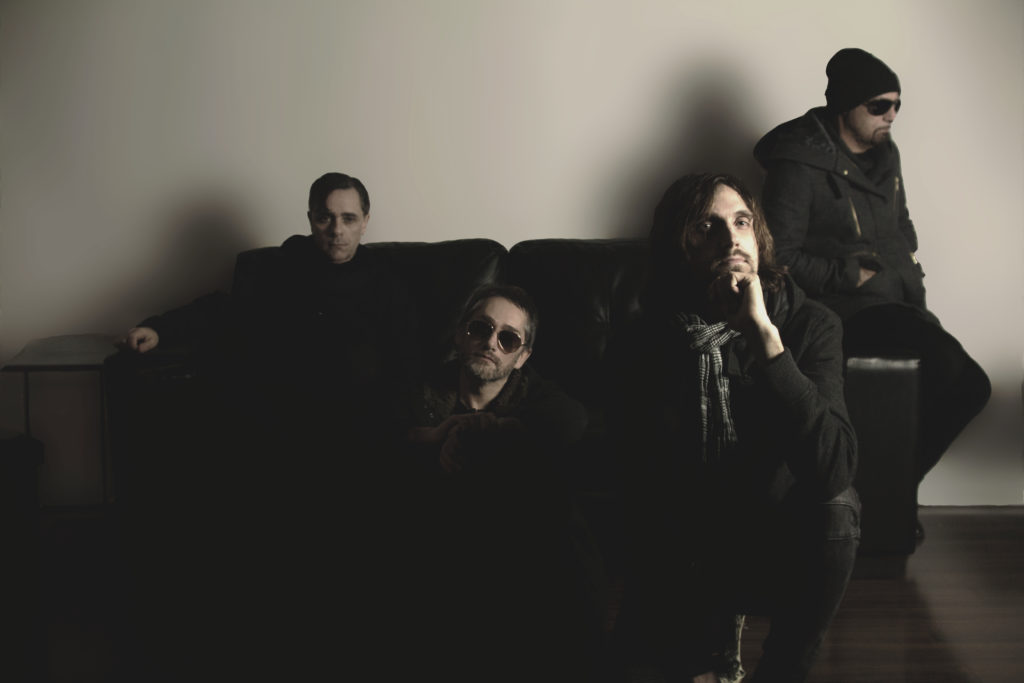 WHO ARE COLLEGIANS?
We know that Collegians can play, and they obviously have the "killer single" on lockdown, but who exactly makes up this musical juggernaut? Let us answer that question right now!
Starting with Mr. Glenn Patrick. This accomplished singer provides the band with the far-ranging, raw, and beautifully driven vocals, that fans have come to expect from Collegians. There is both hurt and hope found within his vocals, and every track released showcases Glenn's ability to bring us listeners into his own world.
Gerry Leigh unleashes his abilities with a guitar on every single song Collegians release, and there is no doubt that he pushes himself to capture unique musical moments that are meant to dig deep and stay with the listener.
What would any band described as Electronica-anything be, if there were no synths to be found? James Leigh understands the importance of adding just the right about of synth-work to a song, without burying the hard-hitting rock/alt track within. Not one to rest on his skills with the keys, James also provides the bass-backbone to Collegians, and that is one hell of heavy backbone!
Lastly, and most definitely not least, is the man behind Collegians heavy beats; Mr. Vince Leigh.
Methodically piecing together exciting drumbeats that fill every song to the very top, this talented musician captures the heart of Collegians with every single drum hit made.
BLACK MASS SINGLE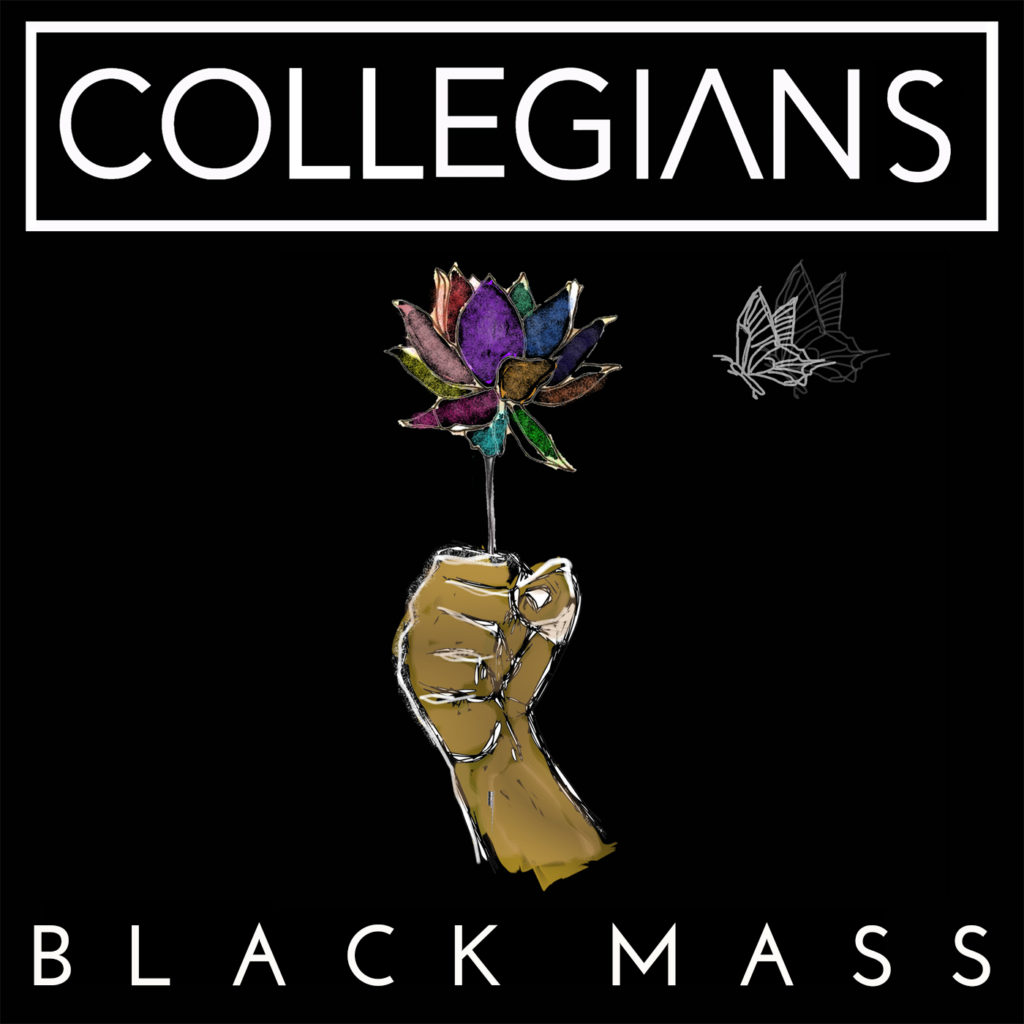 Black Mass is an instantly infectious song, it comes in with a devious hook, and drags us listeners along for a beautifully dark ride.
It deals with a serious mission statement in the lyrics, but the exciting delivery of the song itself also sends a serious message; Collegians are not your average band.
If any comparisons can be made, I would liken this song to that of popular acts such as Muse, Linkin Park, and a faster version of Depeche Mode.
There are beautiful moments from start to finish, but in the later part of the song, it ramps up to an exciting finale that leaves us listeners all thinking the same thoughts "This band is going places!"
Now, you could take it from me, but I would rather you hear your next favorite band for yourself.
You can find Collegians on Facebook, Instagram, Twitter, and their official website.
Do you need music promotion? Empire Music Promotions (www.empiremusicpromotions.com) offers result based campaigns aimed at helping you build your own musical empire.
Submit your music today!
Purchase our powerful new Music Marketing Book "From Indie To Empire" today on Amazon! BUY IT HERE!